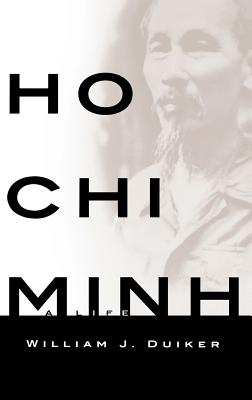 Ho Chi Minh: A Life (Hardcover)
A Life
Hyperion Books, 9780786863877, 704pp.
Publication Date: December 1, 2000
About the Author
William J. Duiker is Liberal Arts Professor Emeritus of East Asian Studies at The Pennsylvania State University. He was a member of the History Department at Penn State until his retirement in the spring of 1997. A former foreign service officer with posts in Taiwan and South Vietnam, he currently specializes in the history of modern Vietnam and China. He was awarded a Faculty Scholar Medal for Outstanding Achievement in the spring of 1996.Professor Duiker has written several books and articles on subjects related to modern China and Vietnam. His The Communist Road to Power in Vietnam (Westview, 1981) received a Choice Outstanding Book Award for 1982-1983, and a second award when it was published in a second edition in 1996. Other books include U.S. Containment Policy and the Conflict in Indochina (Stanford, 1994) and Sacred War: Nationalism and Revolution in a Divided Vietnam (McGraw-Hill, 1995). In recent years he has developed a strong interest in world history and with colleague Jackson Spielvogel published a textbook entitled World History (West, 1994), a third edition of which appeared in the fall of 2000.While at Penn State, he served as chairman of the East Asian Studies Program, as well as director of International Programs in the College of Liberal Arts. He is currently a regular lecturer for the Foreign Service Institute in Washington, D.C., and lives on the Outer Banks in North Carolina.
Advertisement