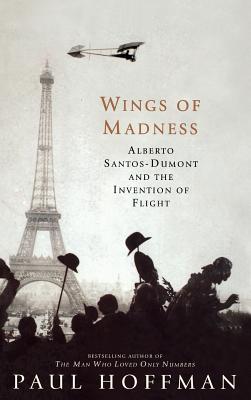 Wings of Madness: Alberto Santos-Dumont and the Invention of Flight (Hardcover)
Alberto Santos-Dumont and the Invention of Flight
Theia, 9780786866595, 369pp.
Publication Date: June 1, 2003
Description
On the eve of the centennial of the Wright brothers' historic flights at Kitty Hawk, a new generation will learn about the other man who was once hailed worldwide as the conqueror of the air--Alberto Santos-Dumont. Because the Wright brothers worked in secrecy, word of their first flights had not reached Europe when Santos-Dumont took to the skies in 1906. The dashing, impeccably dressed inventor entertained Paris with his airborne antics--barhopping in a little dirigible that he tied to lampposts, circling above crowds around the Eiffel Tower, and crashing into rooftops. A man celebrated, even pursued by the press in Paris, London, and New York, Santos-Dumont dined regularly with the Cartiers, the Rothschilds, and the Roosevelts. But beneath his lively public exterior, Santos-Dumont was a frenzied genius tortured by the weight of his own creation. Wings of Madness chronicles the science and history of early aviation and offers a fascinating glimpse into the mind of an extraordinary and tormented man, vividly depicting the sights and sounds of turn-of-the-century Paris. It is a book that will do for aviation what The Man Who Loved Only Numbers did for mathematics.
About the Author
Paul Hoffman was president of Encyclopedia Britannica and editor-in-chief of Discover and is the author of The Man Who Loved Only Numbers and The Wings of Madness. He is the winner of the first National Magazine Award for Feature Writing, and his work has appeared in the New Yorker, Time, and Atlantic Monthly. He lives in Woodstock, NY.
Advertisement