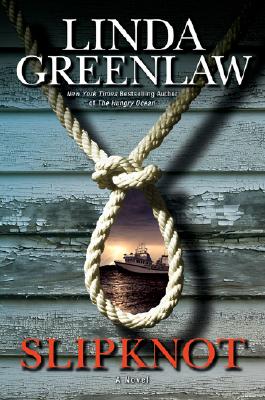 Slipknot (Hardcover)
Hyperion, 9780786866786, 272pp.
Publication Date: June 1, 2007
* Individual store prices may vary.
or
Not Currently Available for Direct Purchase
Description
The exciting debut of a snappy, spirited, and irresistible mystery series from beloved and bestselling author Linda Greenlaw
In her bestselling nonfiction book All Fishermen Are Liars, Linda Greenlaw confessed a desire to write fiction -- and readers responded with an enthusiastic "Please do " At last, she satisfies their hunger with this sharp-witted, compulsively readable mystery, the first in a series featuring marine investigator Jane Bunker.
When Jane moves back to the sleepy Maine fishing community where she was born, it's to escape the seamy crime scenes and unsavory characters that crossed her path in Miami. Surely whatever crimes are committed in touristy, idyllic Green Haven wont involve anything as nasty as what she saw in Florida. It's a bit of a shock, then, when Nick Dow, the town drunk, turns up dead, and it's not the simple accident that everyone assumes it to be. Jane soon discovers that Dow wasnt even a drunk -- it was all an act. But why? And what does it have to do with a heated town hall meeting about fishing rights and paternity suits? The more Jane digs, the more confused she gets. Only two things are certain: Nothing is what it seems; and the whole town is in each other's business. But it's not until Jane impulsively hops on a boat with the killer -- a boat that suddenly heads out to sea -- that things become downright dangerous . . .
As she proved in The Hungry Ocean, no one knows the sea like Linda Greenlaw. And as she proved in The Lobster Chronicles, no one has a better way with the telling details of Maine village life. This new mystery series features everything readers want: a great setting, wonderful characters, an authentic and original detective -- and a story that will keep them on the edge of their seats.
About the Author
Linda Greenlaw has been a deep-sea fisherman for 18 years, becoming the first and only female swordfish captain in the Grand Banks Fleet. This career earned her a prominent role in Sebastian Junger's runaway bestseller, The Perfect Storm and a protrayal in the subsequent film. She was raised in Maine and graduated from Colby College. Greenlaw now lives on Isle au Haut, Maine, where she captains a lobster boat.
Advertisement