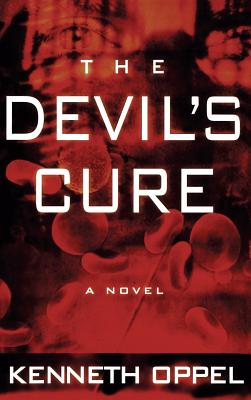 The Devil's Cure (Hardcover)
A Novel
Hachette Books, 9780786866977, 403pp.
Publication Date: June 13, 2001
* Individual store prices may vary.
Description
One man's blood could hold the key to curing cancer. That man is a death row killer. And he'll kill again rather than give it to you. How badly do you want it?

David Haines sits on death row, imprisoned for murdering leading research doctors in the name of God. Meanwhile, the brilliant oncologist Dr. Laura Donaldson battles a disease that kills just as ruthlessly, and in an ironic twist of fate, Laura discovers that the murderer may hold within him the cure for cancer. When she unwittingly helps Haines escape from prison, she and FBI agent Kevin Sheldrake--a man with his own demons to overcome -- embark on a terrifying manhunt that takes them across the country and deep into their own troubled pasts. For both Laura and Kevin it is imperative that the killer be brought back alive -- but Haines would sooner kill himself and everyone else rather than offer his precious blood for medical science.

Kenneth Oppel brilliantly entwines three compelling characters in this masterfully paced thriller that moves seamlessly between the worlds of science and religion. The Devil's Cure will keep readers on the edge of their seats.
About the Author
Kenneth Oppel is the author of sixteen books for children and young adults, including the bestselling novel Silverwing. He is the recipient of numerous awards for his writing; this is his first adult novel. He lives in Toronto.