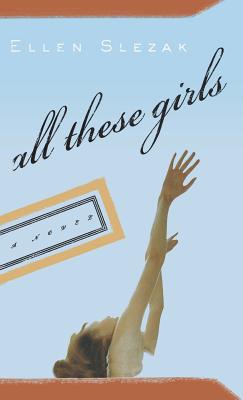 All These Girls (Hardcover)
Hachette Books, 9780786867424, 384pp.
Publication Date: August 4, 2004
* Individual store prices may vary.
or
Not Currently Available for Direct Purchase
Description
Candy Golden is in trouble. Her mother has died. And she's quit her team after being falsely accused of having sex with her Detroit high school basketball coach. Her aunts are hurting too: Grandaunt Gloria's husband had a fatal stroke nine months ago, and Aunt Elizabeth and her husband have just divorced. Still, Glo and Elizabeth travel to Candy from their homes in Chicago and L.A. to set the girl straight and get her back on the basketball court. Glo plans the weeklong road trip to Northern Michigan--her idea is to save Candy with a combination of tough love and religious dogma. Elizabeth trails along at Glo's command. But Glo, Elizabeth, and Candy end up not at the Cross in the Woods shrine as Glo intended but in the economically depressed, fictional Northern Michigan town of Lovely, where they encounter a host of characters who cause them to rethink their commitment to each other. What emerges in this unlikely place is a ferocious game of emotional basketball, which ultimately leads these three women to face each other and the choices they've made.
About the Author
Ellen Slezak is the author of Last Year's Jesus. Her short fiction has been published in numerous literary journals. A native of Detroit, she currently lives in Los Angeles.
Advertisement