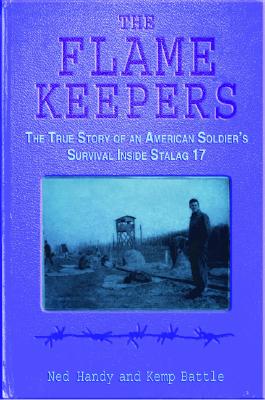 The Flame Keepers: The True Story of an American Soldier's Survival Inside Stalag 17 (Hardcover)
The True Story of an American Soldier's Survival Inside Stalag 17
Hachette Books, 9780786868797, 336pp.
Publication Date: June 2, 2004
* Individual store prices may vary.
or
Not Currently Available for Direct Purchase
Description
Ned Handy was captured by Germans in April 1944, after his B-24 was shot down. Sent to Stalag 17, the infamous Nazi prison camp, Handy soon led an escape team determined to tunnel to freedom. Along with the unforgettable comrades he vividly describes, Handy worked relentlessly for months on a tunnel that was to prove instrumental in saving the lives of four fugitives sought by the Gestapo. One of those fugitives would become the only American ever to escape permanently from Stalag 17.
The Flame Keepers is a vivid first-hand account of an American soldier's experience as a prisoner of war in Nazi Germany and a poignant portrait of the POWs who worked to survive within the wire and their German captors. Illustrated with original photographs taken inside the camp from a smuggled camera and published for the first time in the trade press, The Flame Keepers recounts one of World War II's great untold stories.
About the Author
Enlisting after Pearl Harbor, Ned Handy served in the Air Force through World War II. After graduation from MIT he worked as a city planner in the U.S. and overseas, retiring three years ago. A lifelong writer, Handy joined with friend and author Kemp Battle to tell this WWII story. He and his wife, Margaret, live in Cambridge, Massachusetts. Their daughter, Jenifer, and her husband live nearby. Kemp Battle, a corporate strategist and management consultant, is also the author of Great American Folklore and Hearts of Fire. A father of four, he lives in Princeton, New Jersey.
Advertisement