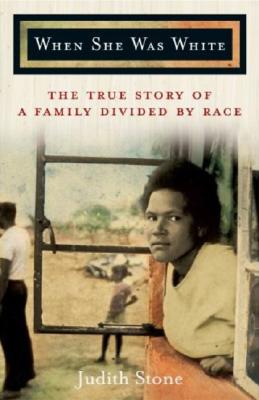 When She Was White: The True Story of a Family Divided By Race (Hardcover)
The True Story of a Family Divided By Race
Miramax Books, 9780786868988, 336pp.
Publication Date: March 1, 2007
* Individual store prices may vary.
or
Not Currently Available for Direct Purchase
Description
During the worst years of official racism in South Africa, the story of one young girl gripped the nation and came to symbolize the injustice, corruption, and arbitrary nature of apartheid. Born in 1955 to a pro-apartheid Afrikaner couple, Sandra Laing was officially registered and raised as a white child. But when she was sent to a boarding school for whites, she was mercilessly persecuted because of her dark skin and frizzy hair. Her parents attributed Sandra's appearance to an interracial union far back in history; they swore Sandra was their child. Their neighbors, however, thought Mrs. Laing had committed adultery with a black man. The family was shunned. And when Sandra was ten, she was removed from school by the police and reclassified as "coloured."
As a teenager, Sandra eloped with a black man, and her parents disowned her. The young woman, who had only known the privileged world of the whites, chose to begin again in a poor, rural, all-black township, where life was a desperate, day-to-day struggle against poverty, illness, and a legal system designed to enslave.
In this remarkable narrative, veteran journalist and author Judith Stone takes us on her own eye-opening journey as she and Sandra explore the mysteries of Sandra's past and piece together the fractured life of one of apartheid's many victims. As the devastating circumstances of Sandra's life are revealed, Stone comes to understand and admire her for the flawed -- yet enduring -- survivor she is.
About the Author
Judith Stone is a contributing editor at "O, The Oprah magazine," and the author of "Light Elements." Her work has appeared in the "New York Times Magazine," "Newsday," "Elle," and "Vogue," among other publications. Judith has also appeared on national television and extensive radio interviews.
Advertisement