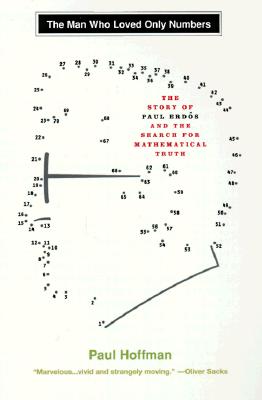 The Man Who Loved Only Numbers: The Story of Paul Erdos and the Search for Mathematical Truth (Paperback)
The Story of Paul Erdos and the Search for Mathematical Truth
Hachette Books, 9780786884063, 352pp.
Publication Date: May 12, 1999
Description
Based on a National Magazine Award-winning article, this masterful biography of Hungarian-born Paul Erdos is both a vivid portrait of an eccentric genius and a layman's guide to some of this century's most startling mathematical discoveries.
About the Author
Paul Hoffman was president of Encyclopedia Britannica and editor-in-chief of Discover, and is the author of The Man Who Loved Only Numbers and The Wings of Madness. He is the winner of the first National Magazine Award for Feature Writing, and his work has appeared in the New Yorker, Time, and Atlantic Monthly. He lives in Woodstock, NY.
Advertisement