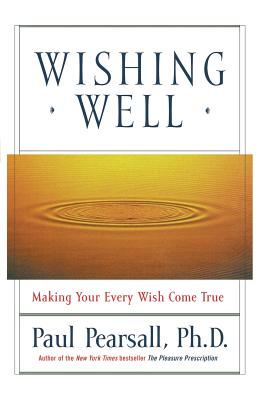 Wishing Well (Paperback)
Making Your Every Wish Come True
Hachette Books, 9780786884735, 360pp.
Publication Date: April 18, 2001
Other Editions of This Title:
Hardcover (4/19/2000)
* Individual store prices may vary.
Description
Are your wishes coming true? Do you have a very special wish that still hasn't been granted? Have you ever made a wish you ended up regretting? These common questions are a curiosity to us all. Wishing Well is the first book to present proof of the subtle but magnificent power of wishing in your daily life. Its the first guide to making wishes that lead to the life you and those you love have always wished for.
About the Author
Paul Ka'ikena Pearsall, Ph.D., has been researching wishing for more than ten years. He is a licensed clinical neuropsychologist, teaches at the University of Hawai'i at Manoa, has received numerous scientific and academic honors, and sits on several international scientific advisory boards. He lectures around the world on the ancient cultural wisdom of Hawai'i as it applies to modern science, medicine, and healthy balance in daily living, working, and loving. His books include six New York Times bestsellers and have been translated into several languages. His most recent books are The Pleasure Prescription and The Heart's Code. He lives with his wife, Celest Kalalani, in Honolulu, Hawai'i.