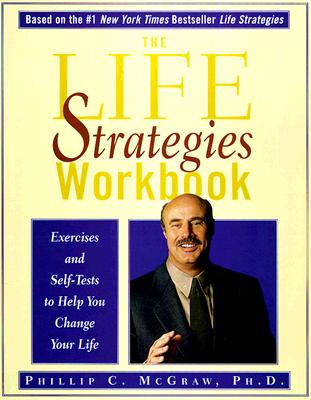 The Life Strategies Workbook (Paperback)
Hyperion Books, 9780786885145, 224pp.
Publication Date: January 19, 2000
Description
Life Strategies, the New York Times number one bestseller, is a smash international hit. Oprah's resident expert on human functioning continues to impact millions the world over with his no-nonsense, action-oriented life-changing philosophies. Now, in The Life Strategies Workbook, Dr. McGraw provides exercises and questionnaires to help you make major much-needed and long-put-off changes in your life. With a series of easy-to-do self-tests, The Life Strategies Workbook will enable you to confront your problems, identify the causes, and start working toward permanent solutions. In addition, the book allows you to adapt Dr. McGraw's strategies to your own personal needs. You'll be able to improve virtually every aspect of your life--at work or at home, in spiritual matters, or in your physical well-being--by using this incredibly helpful workbook.
About the Author
Dr. Phil McGraw is the author of five #1 New York Times bestsellers: Life Strategies: Doing What Works, Doing What Matters; Relationship Rescue: A Seven-Step Strategy for Reconnecting with Your Partner; Self Matters: Creating Your Life From the Inside Out; The Ultimate Weight Solution: The Seven Keys to Weight Loss Freedom, and his most recent book, Family First: Your Step-by-Step Plan for Creating a Phenomenal Family. He is also the author of the New York Times bestseller The Ultimate Weight Solution Coookbook: Recipes For Weight Loss Freedom as well as The Ultimate Weight Solution Food Guide. His books have been published in 37 languages with over 22 million copies in print. Dr. Phil has a B.S, M.A. and Ph.D. in clinical psychology from North Texas State University with a dual area of emphasis in clinical and behavioral medicine. He has been a board-certified and licensed clinical psychologist since 1978, and appears on his nationally syndicated daily one-hour series, Dr. Phil. He lives in Los Angeles with Robin, his wife of 28 years, and their two sons, Jay and Jordan.
Advertisement