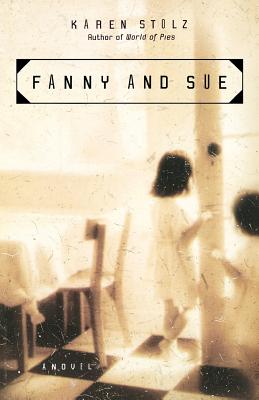 Fanny and Sue (Paperback)
Hyperion Books, 9780786886050, 244pp.
Publication Date: March 17, 2004
Description
Now available in paperback--from the author of World of Pies comes a charming portrait of the American heartland as told through the intertwined lives of twin sisters. When Karen Stolz's World of Pies was published two years ago, readers and critics alike savored every delicious word. Now Stolz returns to themes of childhood and coming of age in a poignant novel about twin sisters. In beautifully rendered detail, Stolz reveals the pleasure of freshly laundered dresses and homemade fudge, the terror of childhood illness and quarrels, and the magical connection that only twins possess. Set against the backdrop of St. Louis during the Great Depression, twins Fanny and Sue tell their charming story in alternating voices. Infused with humor and warmth, Stolz's latest novel is certain to charm readers eager to experience life the way it used to be.
About the Author
Karen Stolz's first novel, World of Pies, was a Booksense Selection. Stolz is a graduate of the Iowa Writers' Workshop and was awarded a 1999 Fiction Fellowship from the Austin Writers' League/Texas Commission on the Arts. Born in St. Louis and raised in Kansas, she lives in Austin, Texas, with her son.
Advertisement