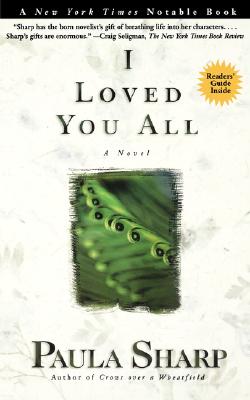 I Loved You All (Paperback)
Theia, 9780786886159, 400pp.
Publication Date: September 26, 2001
Description
A New York Times Notable Book of the Year--now available in paperback. When Marguerite Daigle, a "seventh generation lapsed Louisiana Catholic," develops a drinking problem, her eight-year-old daughter Penny runs wild, and her teenage daughter Mahalia flees into the arms of a fanatical right-to-lifer, Isabel Flood, who provides the structure Mahalia has been craving. With a tension that builds from the first page, I Loved You All is a lyrical, funny and moving portrait of family life and of the peculiarly American politics of abortion rights.
About the Author
Paula Sharp is the author of The Woman Who Was Not All There, The Imposter, and Lost in Jersey City, and a translator of Latin American fiction, including Antonio Skarmeta's novel The Insurrection. Her books have won her the Quality Paperback Book Club's New Voice Award, a National Endowment for the Arts Fellowship, and the Wisconsin Library Association Banta Award. A graduate of Columbia Law School, she practices criminal law in New York.
Advertisement