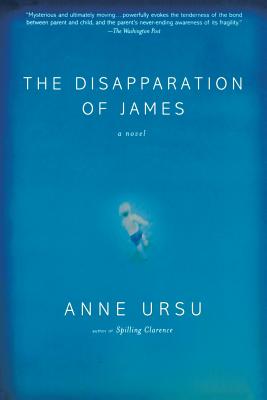 The Disapparation of James (Paperback)
Theia, 9780786886630, 278pp.
Publication Date: January 28, 2004
Description
The Woodrow family is at the circus to celebrate Greta's seventh birthday. When a clown asks for a volunteer from the audience, the parents are shocked when James, their extremely shy five-year-old, raises his hand. James thrives in the spotlight, and as the clown leads him through the routine, the parents glow with pride as the audience cheers for their son. The cheers turn into thundering applause as the act culminates in spectacular fashion, with James vanishing before their very eyes. The trouble is that James really does vanish--poof--into thin air. As the police and media descend on the Woodrows, they feel that the laws of the universe have shattered. How can you solve a puzzle with no logic? As young Greta sets out to discover what really happened to her brother, each family member grapples with the joys and perils of loving, the persistence of loss, and the magic of everyday life.
About the Author
Anne Ursu is the author of Spilling Clarence. She has worked at a major book retailer, as the theater critic for City Pages (Minneapolis), and as an arts writer for the Portland Phoenix (Maine). She lives in Mountain View, California.
Advertisement