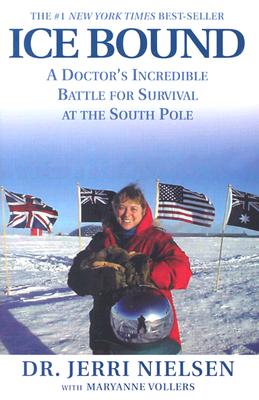 Ice Bound: A Doctor's Incredible Battle for Survival at the South Pole (Paperback)
A Doctor's Incredible Battle for Survival at the South Pole
Miramax Books, 9780786886999, 377pp.
Publication Date: January 1, 2002
* Individual store prices may vary.
or
Not Currently Available for Direct Purchase
Description
During the winter of 1999, Dr. Jerri Nielsen, the only physician on a staff of forty-one people, discovered a lump in her breast. Consulting via satellite e-mail with doctors in the United States, she was forced to perform a biopsy and treat herself with chemotherapy in order to ensure that she could survive until conditions permitted her rescue. She was eventually rescued by the Air National Guard. Dr. Jerri Nielsens story of her transforming experiences is a thrilling adventure and moving drama. She has written a new chapter for this edition. Since the publication of Ice Bound in hardcover in January 2000, Dr. Nielsen has inspired people throughout the country, met hundreds of fans, received numerous awards including Irish American of the Year, which was presented to her by Hillary Clinton, as well as tremendous praise from the media.
About the Author
Dr. Jerri Nielsen worked for many years as an emergency room doctor before becoming the team physician at the Amundsen-Scott station in Antarctica. She is the mother of three children, and lives in Ohio.
Advertisement