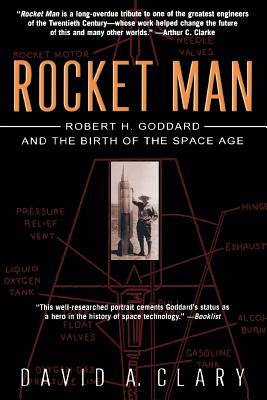 Rocket Man: Robert H. Goddard and the Birth of the Space Age (Paperback)
Robert H. Goddard and the Birth of the Space Age
Hyperion Books, 9780786887057, 352pp.
Publication Date: August 1, 2004
Description
Now in paperback, the life and legacy of the much-overlooked yet highly influential Robert Goddard--the brilliant, eccentric, and controversial pioneer of the space age. More famous in his day than Einstein or Edison, the troubled, solitary genius Robert H. Goddard was the American father of rocketry and space flight, launching the world's first liquid-fuel rockets and the first powered vehicles to break the sound barrier. Supported by Charles Lindbergh and Harry Guggenheim, he devised the methods that carried men to the moon. Today, no rocket or jet plane can fly without his inventions. Yet Goddard is the "forgotten man" of the Space Age. After the Germans launched the V-2 missiles of World War II, the American government usurped his 214 patents and suppressed his contributions in the name of national security, until it was forced to pay one million dollars for patent infringement. Goddard became famous again; monuments and medals raining upon his memory. But his renewed fame soon faded, and Goddard's pivotal role in launching the Space Age has been largely forgotten--until now.
About the Author
David A. Clary, former chief historian of the U.S. Forest Service, is the author of numerous books and other publications on military and scientific history. He has served as consultant to several government agencies and teaches history at Eastern New Mexico University at Roswell, where he resides.
Advertisement