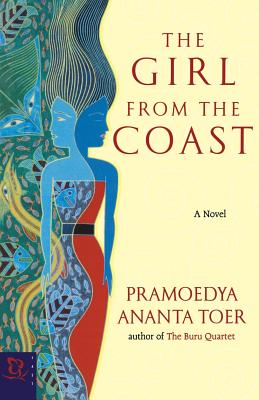 The Girl from the Coast (Paperback)
Hachette Books, 9780786887088, 288pp.
Publication Date: October 8, 2003
* Individual store prices may vary.
Description
Pramoedya's The Girl from the Coast tells the story of a beautiful young woman from a fishing village who finds herself in an arranged marriage with a wealthy aristocrat. Forced to leave her parents and home behind, she moves to the city to become the 'lady' of her husband's house. Pramoedya's breathtaking literary skill is evident in every word of this book, one of his classic works of fiction made especially poignant because it is based on the life of his own grandmother.
About the Author
Pramoedya Ananta Toer is a major figure in world literature and is constantly mentioned as a likely candidate for the Nobel Prize. He is the author of more than thirty books, including The Fugitive, The Buru Quartet, and The Mute's Soliloquy, and is published in more than thirty countries. He has been profiled in The New Yorker, The New York Times, and other major publications around the world. He is the recipient of numerous literary prizes and awards, including the PEN Freedom-to-Write Award and a Hellman-Hammett Award. He lives outside Jakarta. Willem Samuels also translated Pramoedya's The Fugitive and The Mute's Soliloquy, among other works.