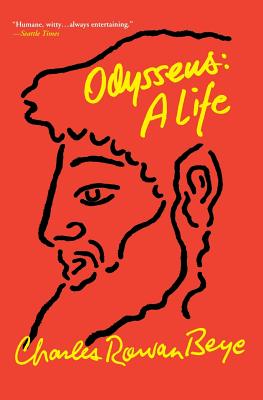 Odysseus: A Life (Paperback)
A Life
Theia, 9780786888368, 197pp.
Publication Date: February 1, 2005
Description
Now in paperback, an informative and entertaining "biography" of Odysseus by an acclaimed classicist. Odysseus, the fictional Bronze Age hero, is an extraordinary figure who has captured our imagination over the millennia from culture to culture. But until now, he has never been the subject of a "biography," in which his life is set out from beginning to end. In this remarkable book, beloved classicist Charles Beye puts his unique spin on Odysseus' strange and adventuresome existence. With tremendous wit and insight, Beye portrays the character's amazing life and evolution--and in the process casts new light on one of the great figures of the Western imagination.
About the Author
Charles Rowan Beye is Distinguished Professor of Classics Emeritus at the City University of New York and has taught at Boston University, Stanford University, and Yale University. The author of numerous books and articles about the classics (particularly Homer and epic poetry), he divides his time between Cambridge, Massachusetts, and New York City.
Advertisement