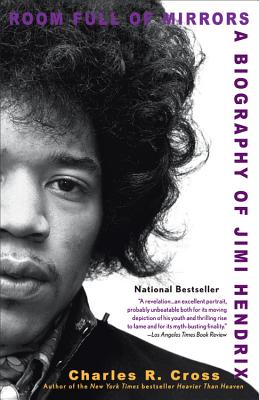 Room Full of Mirrors (Paperback)
A Biography of Jimi Hendrix
Hachette Books, 9780786888412, 400pp.
Publication Date: August 8, 2006
* Individual store prices may vary.
Description
Now in paperback, the national bestselling biography of American musical icon Jimi Hendrix It has been more than thirty-five years since Jimi Hendrix died, but his music and spirit are still very much alive for his fans everywhere. Charles R. Cross vividly recounts the life of Hendrix, from his difficult childhood and adolescence in Seattle through his incredible rise to celebrity in London's swinging sixties. It is the story of an outrageous life--with legendary tales of sex, drugs, and excess--while it also reveals a man who struggled to accept his role as idol and who privately craved the kind of normal family life he never had. Using never-before-seen documents and private letters, and based on hundreds of interviews with those who knew Hendrix--many of whom had never before agreed to be interviewed--Room Full of Mirrors unlocks the vast mystery of one of music's most enduring legends.
About the Author
Charles R. Cross, author of the New York Times bestseller Heavier Than Heaven: A Biography of Kurt Cobain, was editor of The Rocket, the Northwest's highly regarded music and entertainment magazine and the first publication ever to do a cover story on Nirvana. He is the author of three other books: Led Zeppelin: Heaven and Hell; Backstreets: Springsteen, the Man and His Music; and Nevermind: The Classic Album. His writing has appeared in Rolling Stone, Esquire, and Spy, among many other publications. He lives in Seattle.