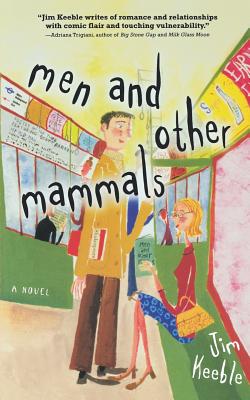 Men and Other Mammals
Paperback

* Individual store prices may vary.
Description
Scott Barron seems to have it all -- a beautiful girlfriend, a dazzling career as a published poet, and a great future. In contrast, his younger brother Jes is a married, overweight, unpublished writer with a fondness for penguins. Then why is it that, to Scott, Jes' life always seems so much better? He finds out, but only after his girlfriend decides to split (just as he was about to say the 'L' word -- and almost mean it), he makes a fool of himself on the BBC, his mother suddenly dies, and his estranged father shows up -- a series of catastrophes that push him to the edge and then some. As Scott's self-centered world begins to unravel, he discovers that the key to a happy existence just might be found in a happy relationship. But before he can move on into a new life and a new love, he has to figure out how to get Norman II, a stolen penguin, back to the zoo.

Men and Other Mammals is a hilarious and touching tale about figuring out what and who really matter in life. Keeble shows us that loving someone is a choice you must make every day for the rest of your life -- and that loving someone is often a lot harder than not having someone to love.
Hachette Books, 9780786888610, 304pp.
Publication Date: May 7, 2003
About the Author
Jim Keeble lives in London. Like his fictional characters, he likes to write poetry, has a wonderful brother, and visits the penguins at the zoo as often as he can. This is his first novel.