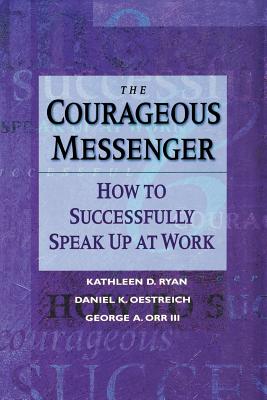 The Courageous Messenger (Paperback)
How to Successfully Speak Up at Work (Jossey-Bass Business & Management)
Jossey-Bass, 9780787902681, 288pp.
Publication Date: August 23, 1996
* Individual store prices may vary.
Description
The book to read before you open your mouth. This survival manual relates the finer points of communicating bad news, voicing strong opinions and discussing difficult issues at the office without compromising your position...or your job. Filled with tips, illuminating stories, and a practical tool box of exercises, The Courageous Messenger gives you the means to assess the benefits, risks and motivations of communicating difficult messages. It helps you become a skilled messenger. And it teaches you how to speak with courage, clarity and -- most importantly -- diplomacy, whether you're addressing peers, bosses or employees.