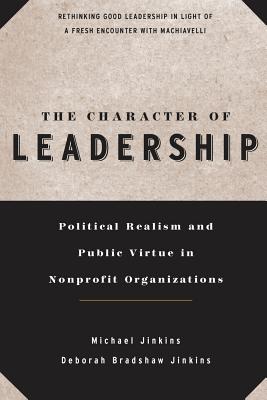 The Character of Leadership: Political Realism and Public Virtue in Nonprofit Organizations (Paperback)
Political Realism and Public Virtue in Nonprofit Organizations
Jossey-Bass, 9780787941208, 224pp.
Publication Date: November 27, 1998
Description
Behold, I send you as sheep in the midst of wolves. Therefore, be as shrewd as snakes, and as innocent as doves. --Matthew 10:16

. . . remarkable example of practical humanities scholarship. . . .Those who lead all sorts of nonprofit organizations can benefit from this bracing encounter with political realism.
--James Wind, president, Alban Institute and author of Places to Worship

Leaders of nonprofit enterprises are often motivated by a completing vision of how the world should be. Too often, however, this prevents them from understanding and skillfully operating in the realm of pragmatic realism. For nonprofit leaders who want to succeed in their efforts to change the world without selling their souls, Jinkins and Jinkins offer a guide to pragmatic and principled politics.

This book includes case studies of the political successes and failures of talented, good-hearted leaders in a variety of roles including seminary presidents, pastors, and leaders of social service agencies. The authors show us that realistic leaders know that in the rough and tumble of the real world, we must strive to create a place where our values can be translated into policy and common life--learning how to do this is the task that confronts us.
About the Author
MICHAEL JINKINS is associate professor of pastoral theology at Austin Presbyterian Theological Seminary. An ordained Presbyterian minister, he served for thirteen years as a pastor in the United States and Britain. DEBORAH BRADSHAW JINKINS has served more than twenty years in public education as teacher, principal, grant writer, and accountability and compliance monitor of school district effectiveness. Currently she is founding principal for NYOS (Not Your Ordinary School), a charter school in Austin, Texas.
Advertisement