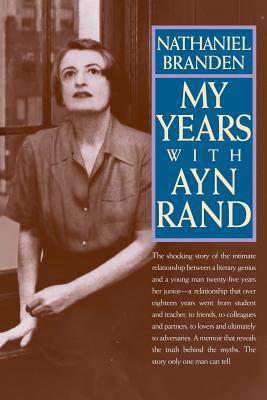 My Years with Ayn Rand (Paperback)
Jossey-Bass, 9780787945138, 432pp.
Publication Date: March 1, 1999
* Individual store prices may vary.
Description
Previous Praise for Nathaniel Branden
"Relentlessly revealing. . . the myth of Ayn Rand gives way to a full-sized portrait in contrasting colors, appealing and appalling, potent and paradoxical. . . . it takes a special kind of nerve to write such a book."
--Norman Cousins, author of Head First and The Healing Heart
Ayn Rand's Atlas Shrugged is one of the most influential books of the twentieth century-its popular impact ranked second only to the Bible in a major poll. Millions know Rand as one of this century's great thinkers, writers, and philosophers, yet much about the private Ayn Rand remains shrouded in mystery.
Who was Ayn Rand?
My Years with Ayn Rand charts the course of the clandestine, tempestuous relationship between the enigmatic author of Atlas Shrugged and The Fountainhead and Nathaniel Branden-her young disciple and future pioneer of the self-esteem movement. In this book, discover the real Ayn Rand through the eyes of the man who became her soul mate and shared her passions and philosophical ideals.
Their tragic and tumultuous love story began with a letter written by Branden as an admiring teenage fan and Anded, more than twenty years later, with accusations of betrayal and bitter recriminations. My Years with Ayn Rand paints an unforgettable portrait of Ayn Rand-whose ideas, even today, can generate a maelstrom of controversy.
About the Author
NATHANIEL BRANDEN With a Ph.D. in psychology and a background in philosophy, Nathaniel Branden is a practicing psychotherapist in Los Angeles and a corporate consultant. Branden is the best-selling author of The Six Pillars of Self-Esteem, Self-Esteem in the Workplace, and A Woman's Self-Esteem.