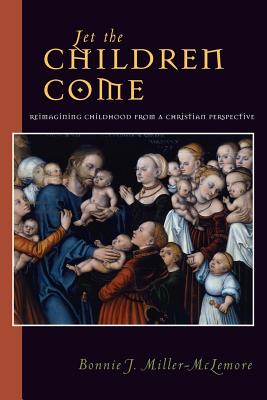 Let the Children Come: Reimagining Childhood from a Christian Perspective (Hardcover)
Reimagining Childhood from a Christian Perspective
Jossey-Bass, 9780787956653, 220pp.
Publication Date: August 20, 2003
Description
In this important and much-needed book, theologian, author, and teacher Bonnie J. Miller-McLemore writes about the struggle to raise children with integrity and faithfulness as Christians in a complex postmodern society. Let the Children Come shows that the care of children is in itself a religious discipline and a communal practice that places demands on both congregations and society as a whole. The author calls for clearer and more defined ways in which Christians can respond to the call to nurture all children (not just their own) as manifestations of God's presence in the world. Miller-McLemore raises and investigates questions that up until now have largely been left unasked, such as: What are the dominant cultural perceptions of children-- including religious perceptions-- with which parents must grapple? How have Christians defined children and parenting, and how should they today?
About the Author
Bonnie J. Miller-McLemore is professor of pastoral theology and counseling at Vanderbilt University Divinity School. Miller-McLemore is a respected feminist theologian, who has written extensively on cultural and familial issues and religion. A devoted mother of three, she resides in Brentwood, Tennessee.
Advertisement