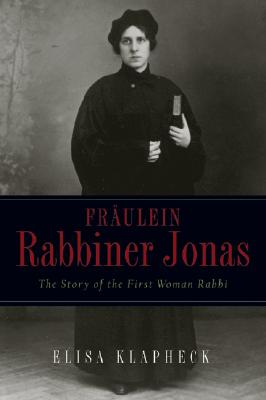 Fraulein Rabbiner Jonas (Hardcover)
The Story of the First Woman Rabbi (Arthur Kurzweil Books)
Jossey-Bass, 9780787969875, 220pp.
Publication Date: October 4, 2004
* Individual store prices may vary.
Description
Fraulein Rabbiner Jonas tells the moving story of the woman who inspired a new kind of progressive female participation in the Jewish religion. Biographer Elisa Klapheck shows how Jonas overcame formidable resistance and obstacles from conventional orthodox Jewish institutions to become the first female rabbi. The book includes the text of Jonas's definitive treatise on why women can indeed become rabbis, which is based on sound scripture from the Hebrew Bible, the Talmud, and other precedents in Jewish halachic law, rabbinic commentary, and Jewish practice. After her ordination in 1935, Jonas spent the remaining years of her life ministering to the abused and terrified German Jewish community as the Nazis rapidly restricted and robbed it of property, identity, and social privilege, forcing the Jews into hard labor, poverty, and ultimately death camps. This moving portrayal of her life reveals Regina Jonas as a humorous and passionate woman who was deeply beloved by all she served during the terminal crisis of their lives.
or
Not Currently Available for Direct Purchase