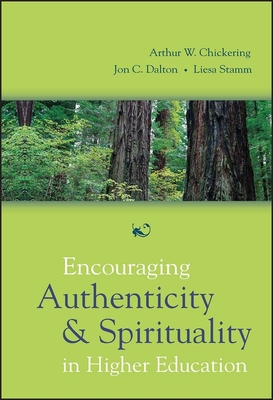 Encouraging Authenticity Spirituality (Hardcover)
Jossey-Bass, 9780787974435, 358pp.
Publication Date: October 1, 2005
Description
This groundbreaking book provides a comprehensive resource that addresses the growing movement for incorporating spirituality as an important aspect of the meaning and purpose of higher education. Written by Arthur W. Chickering, Jon C. Dalton, and Leisa Stamm--experts in the field of educational leadership and policy--
Encouraging Authenticity and Spirituality in Higher Education
shows how to encourage increased authenticity and spiritual growth among students and education professionals by offering alternative ways of knowing, being, and doing.
Encouraging Authenticity and Spirituality in Higher Education includes a rich array of examples to guide the integration of authenticity and spirituality in curriculum, student affairs, community partnerships, assessment, and policy issues. Many of these illustrative examples represent specific policies and programs that have successfully been put in place at diverse institutions across the country. In addition, the authors cover the theoretical, historical, and social perspectives on religion and higher education and examine the implications for practice. They include the results of recent court cases that deal with church-state issues and offer recommendations that pose no legal barrier to implementation.
About the Author
Arthur W. Chickering is special assistant to the president of Goddard College. He is the author and coauthor of several books, including the Jossey-Bass best-selling classic, Education and Identity, now in its second edition. Jon C. Dalton is associate professor in educational leadership and policy studies at Florida State University in Tallahassee. Liesa Stamm is a senior associate at Rutgers University Center for Children and Childhood Studies. She serves as a research and planning consultant for projects in Camden, New Jersey and for international service learning.
Advertisement