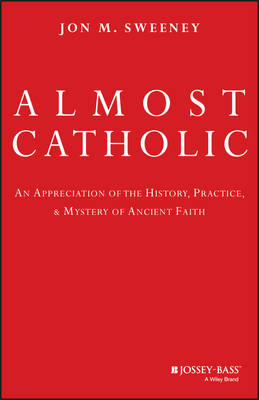 Almost Catholic (Hardcover)
An Appreciation of the History, Practice, and Mystery of Ancient Faith
Jossey-Bass, 9780787994709, 230pp.
Publication Date: February 25, 2008
* Individual store prices may vary.
Description
Jon Sweeney, a self-described "evolved Protestant" andnoted religious writer, has long been fascinated by the CatholicChurch. However, it wasn't until he was a young missionary inthe Philippines that he truly began to understand theChurch's traditions, mysteries, and religious beliefs and itshold on those who follow the tradition. As he explains, Catholicspirituality is all about responding to the fundamental mystery ofJesus, the incarnation, and what it all meant in the beginning aswell as what it means today.
In Almost Catholic, Sweeney offers an appreciation ofCatholicism, weaving in the story of his own explorations withthose of others who have also been attracted to this tradition. Hefinds himself drawn to the Church's ancient and medievaltraditions out of a desire to connect with the deepest and widestpaths on the way. Two millennia of saints and practices andteachings and mystery form a connection for him to the verybeginnings of Christianity.
About the Author
Jon M. Sweeney is a prolific author who wrote Born Again and Again, named one of the Best Books of 2005 by Spirituality & Health magazine and honored with an Award of Merit by Christianity Today, and Light in the Dark Ages: The Friendship of Francis and Clare of Assisi, a selection of the Book-of-the-Month Club. He writes for the website www.explorefaith.org, and his articles have been published in a variety of magazines including Catholic Digest, The Lutheran, The Merton Seasonal, and Spirituality & Health.
or
Not Currently Available for Direct Purchase