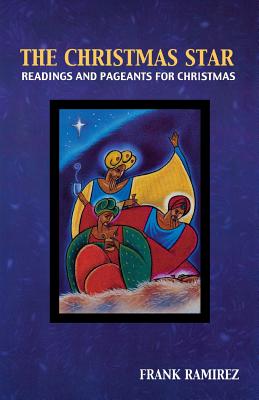 The Christmas Star (Paperback)
Readings and Pageants for Christmas
CSS Publishing Company, 9780788019159, 40pp.
Publication Date: July 1, 2002
* Individual store prices may vary.
Description
"The Christmas Star"is a potpourri of holiday gifts for those planning worship -- this charming collection includes three plays and five brief meditations suitable for reading during services or for use in bulletins and newsletters. The play"The Gifts Of Christmas"is a humorous take on the traditional Christmas pageant in which three teenagers try to decide what to get their grandmother for Christmas, only to discover that the gift she really desires is the Christmas story (enacted in the customary fashion)."The "Did Someone Forget To Plan" The Christmas Pageant "provides you with the ultimate no-fuss, no-hassle way for your children to simply share the nativity story without the usual headaches. For older youth and adults there's"The Fourth Wise Man," an offbeat piece imagining what an additional wise man might have been like. Each presentation is simple for small churches to produce, with minimal costumes and props required. Insightful and scripturally sound, "The Christmas Star"is a wonderful package that you won't be able to resist
Frank Ramirezis an author and pastor in the Church of the Brethren who has written numerous books, articles, and short stories. A graduate of LaVerne College and Bethany Theological Seminary, Ramirez has served congregations in Indiana and California. His other CSS titles include"A Call To Worship," "Coming Home," and"He Took A Towel.