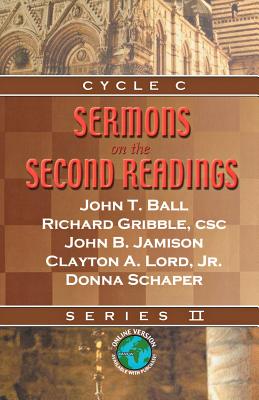 Sermons on the Second Readings
Series II, Cycle C
Paperback

* Individual store prices may vary.
Description
Paul and the other writers of the epistles were entrepreneurs for early Christianity ? and not only did they tirelessly spread the Good News, but their pastoral letters are also a marvelous guidebook full of practical wisdom. Because their writers were called on to assist the early faith communities in coping with a variety of problems, the New Testament epistles are chock-full of timeless lessons on living the Christian faith. In this extensive anthology of enlightening sermons, five eminent preachers apply the nourishing teachings of the epistles to today's complex challenges. With messages included for the entire church year, there's a wealth of ideas and illustrative stories helpful for preaching, teaching, and meditation. These biblically grounded sermons shine the light of Christ on our often confusing world and proclaim the richness of God's truth, offering readers comfort and hope while challenging them to a more intense faith relationship with the Almighty.
CSS Publishing Company, 9780788023989, 392pp.
Publication Date: June 1, 2006
or
Not Currently Available for Direct Purchase