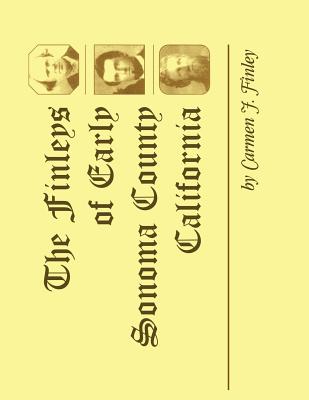 The Finleys of Early Sonoma County, California (Paperback)
Heritage Books, 9780788407802, 278pp.
Publication Date: July 1, 2013
* Individual store prices may vary.
Description
Between 1852 and 1888 three families by the name of Finley settled in Sonoma County, California. The first to arrive was John Finley with his wife, Keziah, and their three young sons: Samuel Emanuel, John Jay, and Henry Head, who ranged in age from six months to six years. They spent the winter of 1852 in Santa Rosa and then settled in the Bloomfield area in 1853. The next to arrive was William Asa Finley with his wife, Sarah, and their six-year-old son, Ernest Latimer. They arrived in 1876 and settled in Santa Rosa. Last to arrive, in 1888, was Harrison Finley with his wife, Livonia, and their nine children: Mattie Zoe, Matilda Narcissus, Eliza Belle, Wilson Ebenezer, Mary Frances, Abigail Josephine, Lucy Ray, Livonia Louise, and Alicia V., who ranged in age from three to twenty-four years. They settled in the Mark West area about five miles north of Santa Rosa. This work is a compilation of the stories of John Finley of Virginia, Ernest L. Finley, and the Mark West Finleys. Chapters 1, 2, and 3 focus on the early Finley immigrants, John Finley of Bodega, William Asa Finley of Santa Rosa, and Harrison Finley of Mark West. Chapter 4 gives some background on the Finleys' early Virginia beginnings. The next three chapters give the detailed family history of their early Finley ancestors beginning with the earliest proven progenitor in the 1730s. These later chapters are written in the style of the National Genealogical Society Quarterly. This work is thoroughly annotated and includes photographs, illustrations, maps, and an everyname index.