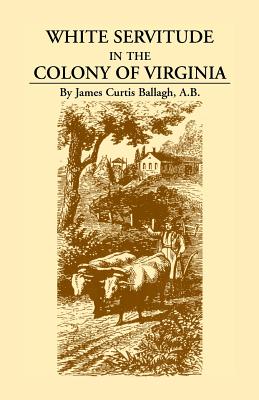 White Servitude in the Colony of Virginia
A Study of the System of Indentured Labor in the American Colonies
Paperback

* Individual store prices may vary.
Other Editions of This Title:
Paperback (3/30/2014)
Hardcover (3/29/2014)
Hardcover (8/31/2015)
Description
This concise, scholarly study focuses on the English origins of white servitude and the roll of white indentured servants in the development of the colony of Virginia. Special attention is also paid to the legislation needed to manage this segment of the population and the particulars of gaining one's freedom from such a system. The establishment of white servitude in the Americas is traced by Mr. Ballagh directly to the organization of the London Company, the division of the Virginia Company of London, which governed the Virginia colony. The first class of indented servants entered into their contracts voluntarily for a definite term of service in exchange for payment of their passage to the New World and a land grant on completion of their contract. The majority of indented servants were of this class. The second were undesirables, persons whom legal authority condemned to a term of servitude as punishment for a misdemeanor already committed or as a means of preventing unemployment or idleness. This class was composed primarily of paupers, debtors, orphans, and a large number of political agitators who had committed no criminal acts, but were unwelcome in England and sentenced to transportation. Men and women of both classes flooded the colony in the 1600s and early 1700s and had an enormous impact on both the population of the colony and its laws.
Heritage Books, 9780788417078, 104pp.
Publication Date: February 1, 2013