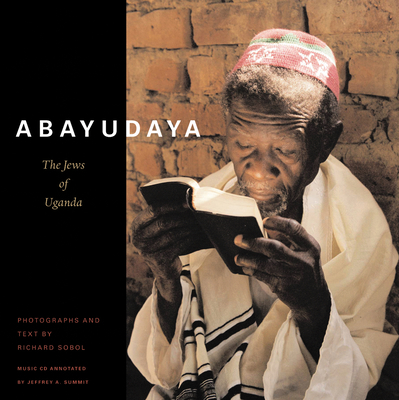 Abayudaya [With CD] (Hardcover)
Abbeville Press, 9780789207760, 168pp.
Publication Date: August 1, 2002
* Individual store prices may vary.
or
Not Currently Available for Direct Purchase
Description
Told with captivating images and haunting music, here is the remarkable story of a group of rural African people who converted to Judaism eighty years ago and, despite ensuing hardships, have stuck by their faith. Abayudaya features 100 full-color photographs and a CD filled with powerful music and songs. The 600 members of the Abayudaya (Children of Judah) community living in a remote area of eastern Uganda lead a life devoted to traditional Jewish practices. They observe the Sabbath and holidays, attend services, follow dietary laws, and cling tightly to traditions in their small mud and brick synagogues. Surrounded by Muslims and Christians, facing poverty and isolation, these people have maintained their Jewish way of life for four generations since the initial conversion of their tribal chief Semei Kukungulu in 1917. Even during Idi Amin's reign of terror, when synagogues were closed and prayers had to be held in secret, the Abayudaya did not abandon their beliefs. Richard Sobol is the first photojournalist to document this newly discovered Jewish community's way of life and to relate their heroic story. His sensitive portraits and moving landscapes depict everyday life. He shows their day of rest on the Jewish Sabbath, as well as their religious celebrations and rituals. His intriguing text chronicles the story of this community from its conception to the present. The book includes a CD filled with powerful music and songs from services recorded by ethnomusicologist Jeffrey A. Summit, who has also provided an essay examining this unique mix of African and Jewish sounds.

About the Author
Richard Sobol has contributed photoessays to such leading publications as National Geographic, Time, Newsweek, and The New York Times Magazine. He lives in Lexington, Massachusetts. Rabbi Jeffrey A. Summit is the Neubauer Executive Director of Tufts Hillel at Tufts University, where he also teaches Music and Judaic Studies.
Advertisement