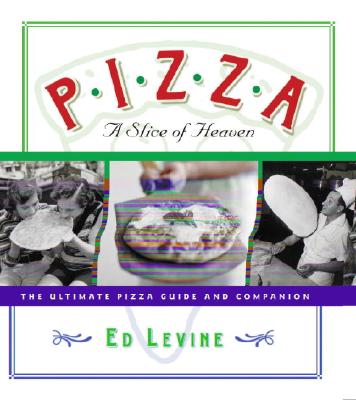 Pizza (Paperback)
A Slice of Heaven: The Ultimate Pizza Guide and Companion
Universe, 9780789312051, 320pp.
Publication Date: February 8, 2005
Other Editions of This Title:
Paperback (4/20/2010)
* Individual store prices may vary.
Description
Pizza is the single most popular food in the world, and wherever you go in America you can always find it. In fact, we consume 33 billion dollars worth of pizza annually from the 63,873 pizzerias in America. That's a lot of slices.

This year's pizza centennial is a milestone laid claim to by Lombardi's Pizza, which opened its doors in New York in 1905. Celebrating this anniversary is Ed Levine's Pizza: A Slice of Heaven: The Ultimate Pizza Guide and Companion, in which Levine and some of America's best writers and cartoonists set out to answer every cosmic question involving this beloved food: Is Chicago pizza really more of a casserole? What makes New York pizza so good? Is the pizza in New Haven better than anything found in Naples? Is the best pizzeria in the world found in Phoenix, Arizona? What and where is the Pizza Belt? How good can homemade pizza be? Is there an American pizza aesthetic? How does one go about judging pizza? Is there such a thing as a good frozen pizza?

All these questions and more will be answered by Levine and Calvin Trillin, Ruth Reichl, Roy Blount, Jr., Arthur Schwartz, Mario Batali, Jeffrey Steingarten, and Eric Asimov, among others, who tackle the profound questions and never-ending debates that invariably arise whenever the subject of pizza is brought up in polite company.
About the Author
Author and radio and television personality Ed Levine has been called the "missionary of the delicious and the Homer of rugelach," by Ruth Reichl in the New York Times. He is a regular contributor to the New York Times, and is the author of New York Eats and New York Eats (More), which was a finalist for the Julia Child Cookbook Award.
or
Not Currently Available for Direct Purchase