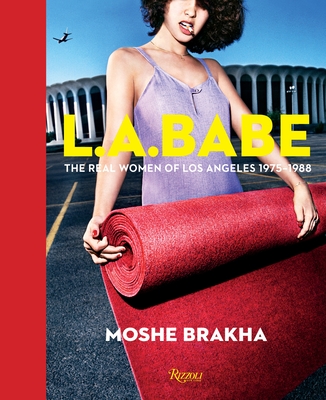 La Babe: The Real Women of Los Angeles 1975-1988 (Hardcover)
The Real Women of Los Angeles 1975-1988
Universe Publishing(NY), 9780789332837, 208pp.
Publication Date: April 11, 2017
Description
A collection of previously unpublished photo- graphs of the crazy, sexy celebrities and other cool women of '70s and '80s Los Angeles, from
Beverly Hills to Venice Beach to the Sunset Strip.
Photographer Moshe Brakha's acidly crisp, other- worldly photographs evoke a certain stylistic sensibility and a knack for innovative and sensual photography that engages the viewer. L.A. Babe collects the photographer's most compelling subjects from the late '70s and early '80s: the various women he encountered all over Los Angeles. The book includes photographs of the punk band the Runaways, Patricia Arquette, Lita Ford, candid photos of LaToya and Janet Jackson, and longtime Los Angeles staple Angelyne, among many others. From Beverly Hills High School cheerleaders to brash bartenders and groupies, L.A. Babe captures the essential Los Angeles at its sunniest, coolest, grittiest glam and punk peak.
About the Author
Moshe Brakha arrived in Hollywood from Israel in 1969 and spent the next three decades photographing rock-and-roll legends and Hollywood A-listers. After launching Commercial Head Films in 1985, he shot and directed his way through countless commercials and print ads for brands like Motorola, Best Buy, Toyota, Skyy Vodka, and Martini & Rossi. He has photographed Black Flag, Arnold Schwarzenegger, Keanu Reeves, and Devo, among many others.
Advertisement