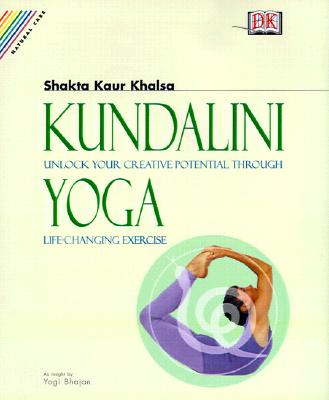 Whole Way Library
Kundalini Yoga: Unlock Your Inner Potential Through Life-Changing Exercise
Paperback

* Individual store prices may vary.
Description
This yoga book is a sampling of the vast wealth called Kundalini Yoga.  Here you learn about the branch of yoga based on the teachings of Yogi Bhajan, PhD, who brought Kundalini Yoga from India to the West in 1969.     

Master yoga teacher and author Shakta Kaur Khalsa demonstrates how Kundalini Yoga works for everyday life and every person. Kundalini comes from the Indian word "kundal," which means "lock of hair from the beloved." The uncoiling of this "hair" is the awakening of the kundalini, the creative potential that already exists in each human body.  

You are not required to be in perfect physical shape or share any particular belief system. Kundalini Yoga works for you if you can breathe and move your body! In this type of yoga, the most important thing is experience. Your experience goes right to your heart, your core. These ancient teachings are designed to give you a hands-on approach to experiencing your deepest emotions and highest consciousness. By approaching Kundalini Yoga with openness and respect, and by following the steps included in this book, you can change and enrich your life.
DK, 9780789467706, 192pp.
Publication Date: January 17, 2001
About the Author
Shakta Kaur Khalsa is a renowned yoga instructor with more than 40 years of experience, having taught both children and adults. She attended Penn State University and is the author of several books, including Fly Like a Butterfly: Yoga for Children; The Yoga Way to Radiance: How to Follow Your Inner Guidance and Nurture Children to Do the Same; and Keep It Simple Series (KISS) Guide to Yoga.
or
Not Currently Available for Direct Purchase