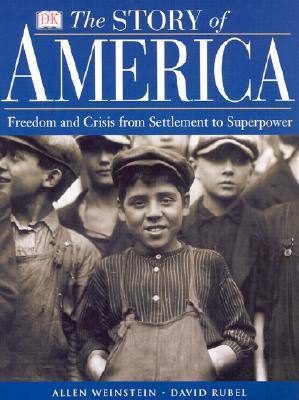 The Story of America (Hardcover)
DK, 9780789489036, 672pp.
Publication Date: October 21, 2002
* Individual store prices may vary.
Description
An insightful, informative, and entertaining volume with contributions by Pulitzer Prize winning authors. The Story of America presents the history of the United States not as a parade of facts and dates but as a story with twists and turns, heroes and villains, lovers, saints -- and even some comic relief. With the help of more than two dozen eminent colleagues, many of them Pulitzer Prize-winners, Allen Weinstein and David Rubel give you American history from Columbus to the present not as you've studied it before, but as Americans lived it at the time. It's a fascinating way to understand how America became a world power and the ways in which the nation's past continue to impact its present. With hundreds of brilliant images, and prose as captivating as that of any good novel, The Story of America fills in the blanks in your education with tales and observations that delight as they inform.
About the Author
Allen Weinstein is the president of The Center for Democracy, a winner of the United Nations Peace Medal, and the author of several books, including the American Book Award nominee Perjury: The Hiss-Chambers Case. He has held professorships at Smith College, Georgetown, and Boston University. David Rubel is the president of Agincourt Press and the author of many books on American history, including The Scholastic Encyclopedia of the Presidents and Their Times.
or
Not Currently Available for Direct Purchase