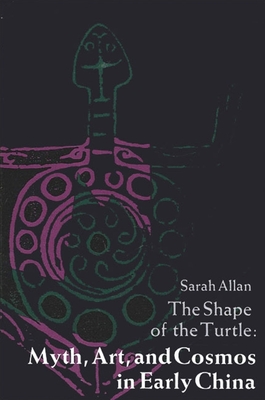 The Shape of the Turtle (Paperback)
State University of New York Press, 9780791404607, 248pp.
Publication Date: February 21, 1991
Other Editions of This Title:
Hardcover (3/21/1991)
* Individual store prices may vary.
Description
Many Chinese philosophic concepts derive from an ancient cosmology. This work is the first reconstructions of the mythic thought of the Shang Dynasty (ca. 1700- 1100 B.C.) which laid the foundation for later Chinese patterns of thought. Allan regards the myth, cosmology, divination, sacrificial ritual, and art of the Shang as different manifestations of a common religious system and each is examined in turn, building up a coherent and consistent picture. Although primarily concerned with the Shang, this work also describes the manner in which Shang thought was transformed in the later textual tradition.
About the Author
Sarah Allan is Lecturer in Chinese at the School of Oriental and African Studies, London University. Her previous books include The Heir and the Sage: Dynastic Legend in Early China; Legend, Lore and Religion in China: Essays in Honor of Wolfram Eberhard on his Seventieth Birthday (edited with Alvin P. Cohen), and Oracle Bone Collections in Great Britain (with Li Xueqin and Qi Wenxin).