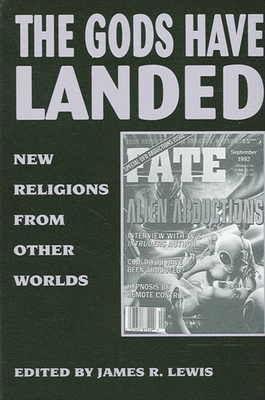 Gods Have Landed (Paperback)
New Religions from Other Worlds (Suny Series in Religious Studies)
State University of New York Press, 9780791423301, 360pp.
Publication Date: March 9, 1995
* Individual store prices may vary.
Description
The Gods Have Landed is a comprehensive account of the religious dimension of the UFO/flying saucer experience. It examines the religious meanings attached to UFOs by the larger society as well as specific movements that claim inspiration from "Space Brothers" and other extra-terrestrial sources. It addresses the religious dimension of the phenomenon of alien abductions, particularly the impact of extra-terrestrial life on Christian theology. Of special interest are the surveys of primary and secondary materials that make this book the indispensable reference on the subject.
About the Author
James R. Lewis is Senior Editor for the Center for Academic Publication and Senior Research Fellow for the Institute for the Study of American Religion. He is co-editor of Perspectives on the New Age, also published by SUNY Press, and editor of Syzygy: Journal of Alternative Religion and Culture.