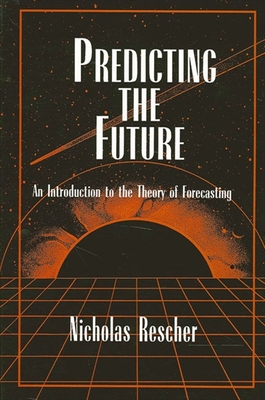 Predicting the Future (Paperback)
An Introduction to the Theory of Forecasting
State University of New York Press, 9780791435540, 224pp.
Publication Date: November 13, 1997
* Individual store prices may vary.
Description
The future obviously matters to us. It is, after all, where we'll be spending the rest of our lives. We need some degree of foresight if we are to make effective plans for managing our affairs. Much that we would like to know in advance cannot be predicted. But a vast amount of successful prediction is nonetheless possible, especially in the context of applied sciences such as medicine, meteorology, and engineering. This book examines our prospects for finding out about the future in advance. It addresses questions such as why prediction is possible in some areas and not others; what sorts of methods and resources make successful prediction possible; and what obstacles limit the predictive venture. Nicholas Rescher develops a general theory of prediction that encompasses its fundamental principles, methodology, and practice and gives an overview of its promises and problems. Predicting the Future considers the anthropological and historical background of the predictive enterprise. It also examines the conceptual, epistemic, and ontological principles that set the stage for predictive efforts. In short, Rescher explores the basic features of the predictive situation and considers their broader implications in science, in philosophy, and in the management of our daily affairs.
About the Author
Nicholas Rescher is University Professor of Philosophy at the University of Pittsburgh. He is the author of more than sixty books, including Dialectics: A Controversy-Oriented Approach to the Theory of Knowledge and Process Metaphysics: An Introduction to Process Philosophy, both published by SUNY Press. For more than three decades he has been editor of American Philosophical Quarterly.