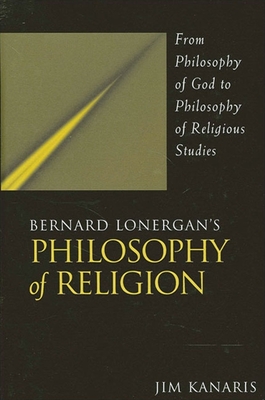 Bernard Lonergan's Philosophy of Religion (Paperback)
State University of New York Press, 9780791454664, 212pp.
Publication Date: August 1, 2002
Description
Jim Kanaris provides a comprehensive understanding of esteemed theologian Bernard Lonergan's philosophy of religion and a crucial means of identifying precisely the points of contact between Lonergan's thoughts on God and religion and the issues presently discussed by philosophers of religion. Defining Lonergan's philosophy of religion presents a challenge because he does not use the term as it is generally understood. Rather, Lonergan addresses these issues under the guise of philosophy of God or natural theology, understands the role of religious experience idiosyncratically, and allows this concept to play various roles in his thought. The dynamics of these various components, their interrelationships, and their function from early to late development are fleshed out in this work. Kanaris finds Lonergan's philosophy of religion developing at that period when he attributes a new importance to the influence of religious experience. What this means for Lonergan's controversial proof of God's existence, the role of Lonergan's concept of consciousness, and the specifically religious dimension of the notion of experience are explored, along with the emergence of what is technically philosophy of religion.
About the Author
Jim Kanaris is Lecturer in Philosophy of Religion and Theology at McGill University and Concordia University.
Advertisement