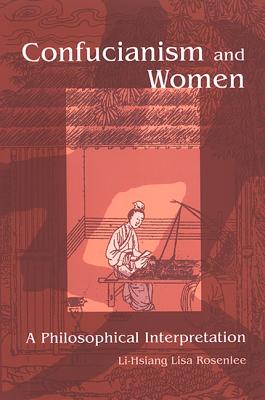 Confucianism and Women (Hardcover)
A Philosophical Interpretation (SUNY Series in Chinese Philosophy and Culture)
State University of New York Press, 9780791467497, 200pp.
Publication Date: May 1, 2006
Other Editions of This Title:
Paperback (6/1/2007)
* Individual store prices may vary.
Description
Confucianism and Women argues that Confucian philosophy--often criticized as misogynistic and patriarchal--is not inherently sexist. Although historically bound up with oppressive practices, Confucianism contains much that can promote an ethic of gender parity. Attacks on Confucianism for gender oppression have marked China's modern period, beginning with the May Fourth Movement of 1919 and reaching prominence during the Cultural Revolution of the 1960s and 1970s. The West has also readily characterized Confucianism as a foundation of Chinese women's oppression. Author Li-Hsiang Lisa Rosenlee challenges readers to consider the culture within which Confucianism has functioned and to explore what Confucian thought might mean for women and feminism. She begins the work by clarifying the intellectual tradition of Confucianism and discussing the importance of the Confucian cultural categories yin-yang and nei-wai (inner-outer) for gender ethics. In addition, the Chinese tradition of biographies of virtuous women and books of instruction by and for women is shown to provide a Confucian construction of gender. Practices such as widow chastity, footbinding, and concubinage are discussed in light of Confucian ethics and Chinese history. Ultimately, Rosenlee lays a foundation for a future construction of Confucian feminism as an alternative ethical ground for women's liberation.
About the Author
Li-Hsiang Lisa Rosenlee is Assistant Professor of Philosophy at the University of Mary Washington.
or
Not Currently Available for Direct Purchase