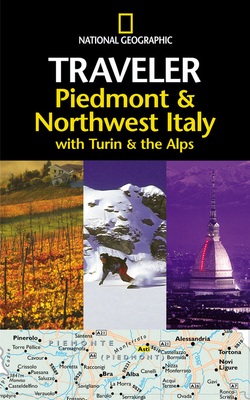 Piedmont & Northwest Italy: With Turin & the Alps (Paperback)
With Turin & the Alps
National Geographic Society, 9780792241980, 239pp.
Publication Date: November 1, 2005
Description
National Geographic Traveler Piedmont & Northwest Italy begins its tour of the region with an evocative visit to the beautiful baroque city of Turin, site of the 2006 Winter Olympics. It then heads to southern Piedmont with its lush, rolling, vine-covered landscapes, including a stop in the medieval town of Alba. Northeast of Turin, Lake Maggiore and the other lakes offer a mixture of breathtaking scenery and culture that has drawn the rich and famous for centuries. Finally, in the northern mountains, travelers will discover the fabled Valle d'Aosta, a stunning valley featuring fairy-tale castles, Roman remains, and plenty of skiing.
Several detailed sections filled with practical travel information include extensive lists of handpicked hotels and restaurants and insider tips on the best tours. With meticulous maps and lavish photography, the National Geographic Traveler guides ensure exciting and memorable trips.
About the Author
Tim Jepson is a passionate and lifelong devotee of Italy who speaks fluent Italian and spent five years as a writer and journalist in Rome. Since graduating from Oxford, he has written some 20 books on the country, as well as numerous articles for The Daily Telegraph, Vogue, Conde Nast Traveler, and other publications. Jepson has worked on Italian programs for the BBC and commercial television, and is a favorite National Geographic Expert on the Inside Italy tours offered by National Geographic Expeditions.
Advertisement