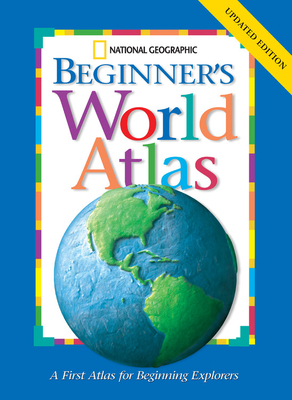 National Geographic Beginners World Atlas Updated Edition (Hardcover)
National Geographic Children's Books, 9780792242055, 64pp.
Publication Date: November 15, 2005
* Individual store prices may vary.
or
Not Currently Available for Direct Purchase
Description
All the political maps and statistics have been updated in this award-winning book. The society's world-renowned cartographers, working with education consultants and geographers have created a state-of-the-art world atlas for children ages 5 to 8. Large, easy-to-read maps introduce youngsters to the world and each of its continents. Full-color photographs, carefully selected for their appeal to young children, supplement the maps and make people, places, and natural wonders come to life. Through simple but fact-filled text, children begin exploring the world by learning about maps and how to read them. Then they begin their continent-by-continent tour. Each continent begins with a welcome from a young native child, followed by an illustrated physical map with brief bulleted discussions of land regions, water, climate, plants, and animals. Similar treatment is given to the political map except the topics are countries, cities, people, languages, and products. Each spread features full-color images that are keyed to the maps. Backmatter includes a map keyed to a chart of geographic superlatives, a glossary, a pronunciation guide, and an index.
About the Author
National Geographic Society is one of the largest nonprofit scientific and educational organizations in the world. Founded in 1888, it reaches more than 285 million people worldwide each month through its official journal, National Geographic, and its four other magazines, as well as the National Geographic Channel, television documentaries, radio programs, films, books, maps, and interactive media. National Geographic has funded more than 8,000 scientific research projects and supports an education program combating geographic illiteracy.
Advertisement