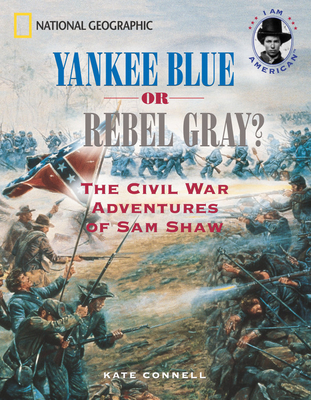 Yankee Blue or Rebel Gray? (Paperback)
The Civil War Adventures of Sam Shaw (I Am American)
National Geographic Children's Books, 9780792251798, 40pp.
Publication Date: July 1, 2003
* Individual store prices may vary.
Description
As cousins take up arms against one another and America's bloodiest war unfolds, young Sam Shaw grows to realize that choosing sides in the conflict is far more complicated than he had thought. Connell details significant battles and profiles key historical figures as she conveys the heart-wrenching turbulence of a family and nation divides.
About the Author
Kate Connell is a children's book author who has written several books for National Geographic, including Hoping for Rain: The Dust Bowl Adventures of Patty and Earl Buckler, Servant to Abigail Adams: The Early American Adventures of Hannah Cooper, and Yankee Blue or Rebel Gray?: A Family Divided by the Civil War.