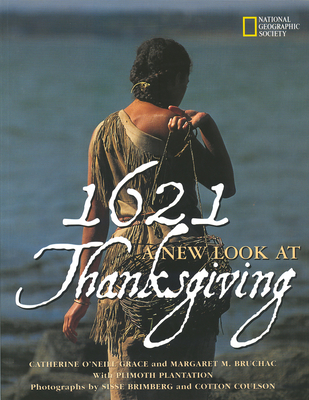 1621 (Paperback)
A New Look at Thanksgiving
National Geographic Children's Books, 9780792261391, 48pp.
Publication Date: October 1, 2004
* Individual store prices may vary.
Description
Countering the prevailing, traditional story of the first Thanksgiving, with its black-hatted, silver-buckled Pilgrims; blanket-clad, be-feathered Indians; cranberry sauce; pumpkin pie; and turkey, this lushly illustrated photo-essay presents a more measured, balanced, and historically accurate version of the three-day harvest celebration in 1621.
About the Author
Sisse Brimberg has photographed more than 20 articles for National Geographic magazine. Her story on migrant workers won first prize for Picture Story of the Year from the National Press Photographers Association. She lives in Mill Valley, California with her husband Cotton Coulson.