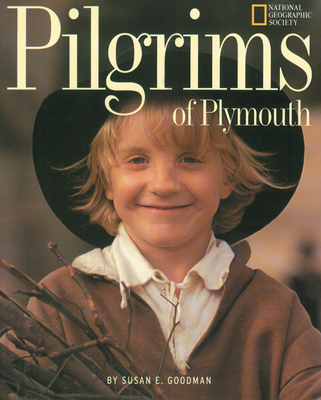 Pilgrims of Plymouth (Paperback)
National Geographic Society, 9780792266754, 16pp.
Publication Date: September 1, 2001
Description
What was it like to be a pilgrim child in 17th-century Massachusetts? This charming picture book takes young readers back in time to see. For one thing, pilgrim children didn't go to school. Instead, they helped their parents with chores and played games such as marbles. There were no convenient grocery stores. Pilgrims had to hunt and gather food, then cook their meals on an open fire or in an outdoor oven. Dramatic photos of historical reenactments combine with lively text to give today's children a vivid sense of daily life in Plymouth colony. Here is a great book for fostering an early interest in history.
About the Author
Susan E. Goodman has written more than 30 children's books, including The First Step: How One Girl Put Segregation on Trial, On This Spot: An Expedition Back through Time, and ALA Notable All in Just One Cookie. She lives with her family in Boston, Massachusetts. To learn more, visit susangoodmanbooks.com.
Advertisement