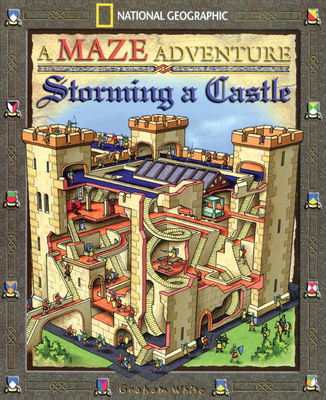 Storming a Castle: National Geographic Maze Adventures (Paperback)
National Geographic Maze Adventures
National Geographic Society, 9780792269403, 32pp.
Publication Date: October 1, 2002
Description
A friend's father is trapped in the dungeon of a medieval castle. To rescue him, readers must travel through secret passages, navigate a siege, scramble across a battlement, and scale the keep in a series of ever more challenging mazes that reveal fascinating details about life in the age of chivalry.
About the Author
Graham White has been creating commercial artwork since 1978. In 2000, he joined Firecrest, where he is a researcher and a creative writer. In his spare time White plays drums, practices calligraphy, enjoys photography, and records music. A husband and father of two sons, he has lived in the countryside of England all his life.
Advertisement