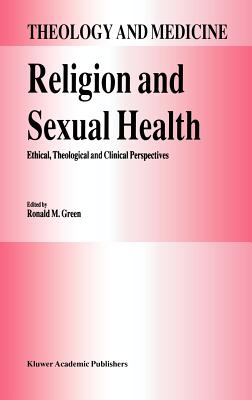 Religion and Sexual Health: (Hardcover)
Ethical, Theological, and Clinical Perspectives (Cancer Treatment and Research #1)
Springer, 9780792317524, 234pp.
Publication Date: October 31, 1992
Other Editions of This Title:
Paperback (12/15/2010)
* Individual store prices may vary.
Description
Religious beliefs and attitudes have long been recognized as playing an important role in sexual functioning, but the relationship between religion and sexual behavior has rarely been studied in a comprehensive way. The essays in this volume bring the views of sex counsellors, therapists. theologians, and bioethicists to bear on the relationship between religion and sexuality. A major theme emerging from these essays is that religion and counselling need to learn from one another. Religious traditions, at the popular or theological levels, are often marked by ignorance and misinformation about sexuality and can benefit by the insights of those who work closely with patients in medical and counselling settings. Counsellors, in turn, need to develop a sensitivity to past and present religious attitudes toward sexuality in order to assist their patients achieve sexual health.