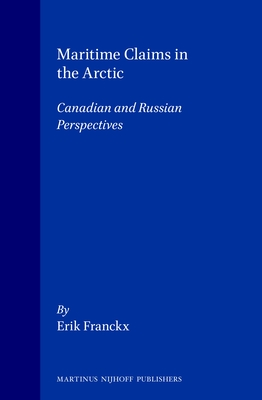 Maritime Claims in the Arctic (Hardcover)
Canadian and Russian Perspectives
Brill - Nijhoff, 9780792322184, 332pp.
Publication Date: May 1, 1993
* Individual store prices may vary.
Description
With the fundamental changes which occurred in the political structure of Europe, and improved East--West relations in general, the Arctic has increasingly become the focal point of international attention during the last few years. Scientific research and environmental protection are areas which have already witnessed some form of international cooperation in the area. With this particular evolution in mind, a new look at the legal regime of navigation in the Arctic seems to be justified.
While several other countries border on the Arctic, Canada and Russia have the most extensive shorelines and have shown keen interest in ensuring that their proper share of this area is not encroached by other countries. This book is thus generally restricted to an examination of the maritime boundaries that these states are claiming, and the extent to which other states have recognized them. It also explores the need for greater international cooperation in this area, not only between the two main contenders but also with other countries that have shown a special interest in Arctic navigation and in the exploitation of resources of this area.
or
Not Currently Available for Direct Purchase