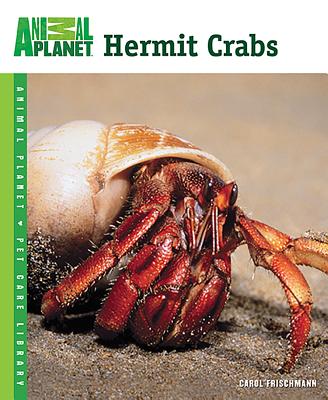 Hermit Crabs (Animal Planet Pet Care Library) (Paperback)
Tfh Publications, Inc., 9780793837083, 79pp.
Publication Date: March 1, 2011
Description
The newest in Animal Planet's family-friendly pet care series, Hermit Crabs provides concise yet complete coverage of important crab care topics such as feeding, housing, and selecting shells. Using full-color photos and tip boxes that highlight essential topics, this book encompasses all the basics of hermit crab care and shows why these unique and exotic creatures are the perfect low-maintenance pet. T.F.H. has teamed up with Animal Planet(TM), the only television network devoted to the unique bonds between humans and animals, to present an exciting new series of family-friendly, comprehensive guides to superior pet care. Each book features newly written text from animal experts on a variety of topics, including feeding, housing, grooming, training, health care, and fun activities. Useful tip boxes in each chapter show every member of the household how to make the most out of owning a pet.
Advertisement