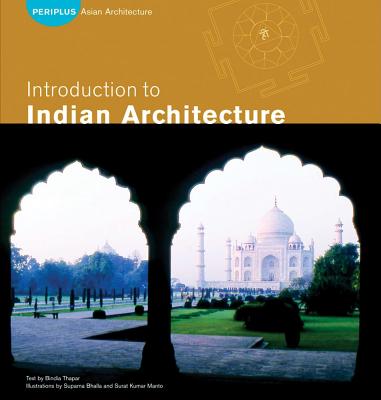 Introduction to Indian Architecture (Hardcover)
Periplus Editions, 9780794600112, 144pp.
Publication Date: March 15, 2005
* Individual store prices may vary.
Description
Take a journey through Indian architecture from the dawn of civilization to the present with this colorful, attractive survey. The architecture of India reflects both the cultural diversity of the subcontinent and its rich political and historical inheritance. In this guide, the various strands of this rich architectural history, from the dawn of civilization to modern times, are beautifully presented in word and picture. Readers are taken on a fascinating tour of Indus Valley civilization, early Vedic traditions, Hindu, Jain, Mughal, regional, colonial and post-independence architectural styles. Themes such as water architecture and the architecture of science also figure prominently, giving many westerners their first glimpse of these styles. The informative text, complemented by 400 photographs, watercolors, maps and plans, provide compelling evidence of India's influence on building design throughout history.
About the Author
Bindia Thapar has worked in the field of design for several years. She is a visiting lecturer at the School of Architecture and Planning in New Delhi, and has illustrated several children's' books.
or
Not Currently Available for Direct Purchase